We're planning on upgrading our bedroom furniture when we move, so we've been frequenting furniture stores lately. So far, we have come across two drastically different bedroom sets that we like. Both sets are about the same price.
This set is from Ashley Furniture Homestore and is a medium wood color. This isn't a style that we would normally pick, so I was shocked by how much we actually liked it. With this set, we would buy the bed, chest (seen to the left in the picture), and the dresser. We might get a night stand, but they're quite expensive ($500 per nightstand).
Here are some better pictures of the items in the set:
This set looks really nice, but I'm not sure how good of quality it is. The bottoms of the drawers seem a little flimsy and we also noticed that there was no roof to the drawers in the bed, so whatever is in the drawers is scraping up right under your mattress.
The set definitely has a lot of storage though and I think it would look great in our master bedroom.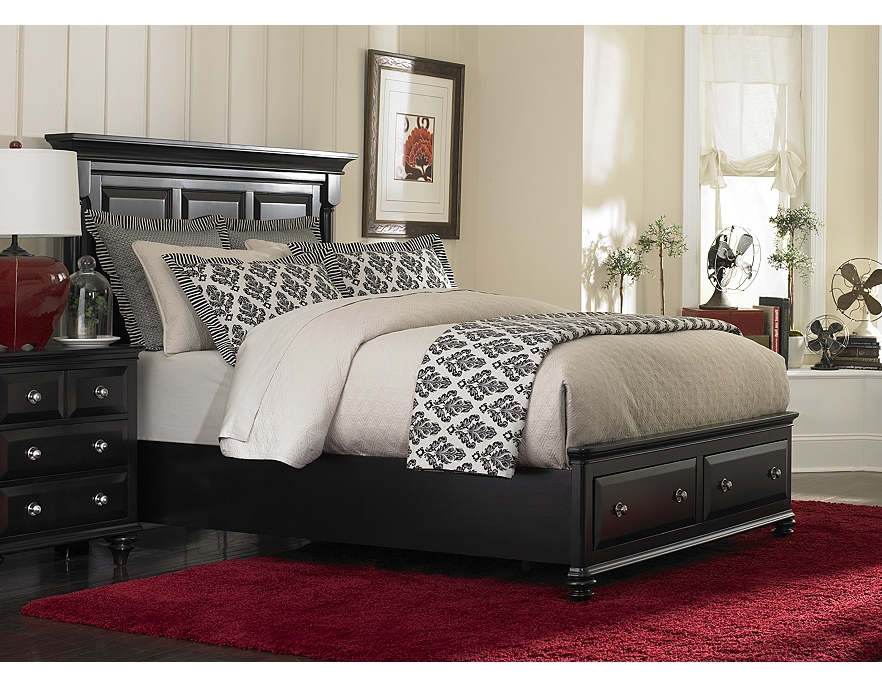 This set is from Havertys and is more to the style of what we normally decorate our house with. The furniture is more of a black brown color than it looks in the picture. With this set, we would get the bed, dresser, media chest, and possibly a nightstand.
Here are better pictures of each individual piece: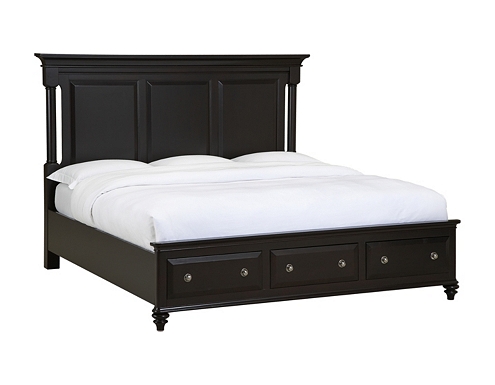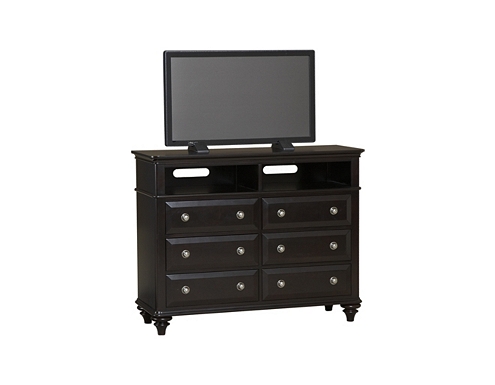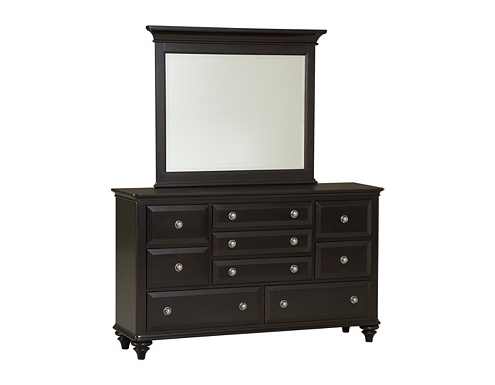 The set seems to be higher quality than the Ashley set. The drawers are a lot sturdier and have wooden railings that they slide on instead of the metal ones that the Ashley furniture has. The drawers in the bed also have a roof on them and they slats that the mattress sit on are very well spaced.
Which set do you prefer? Do you have any furniture from either store? I would love to hear your opinions.